About Electrolysis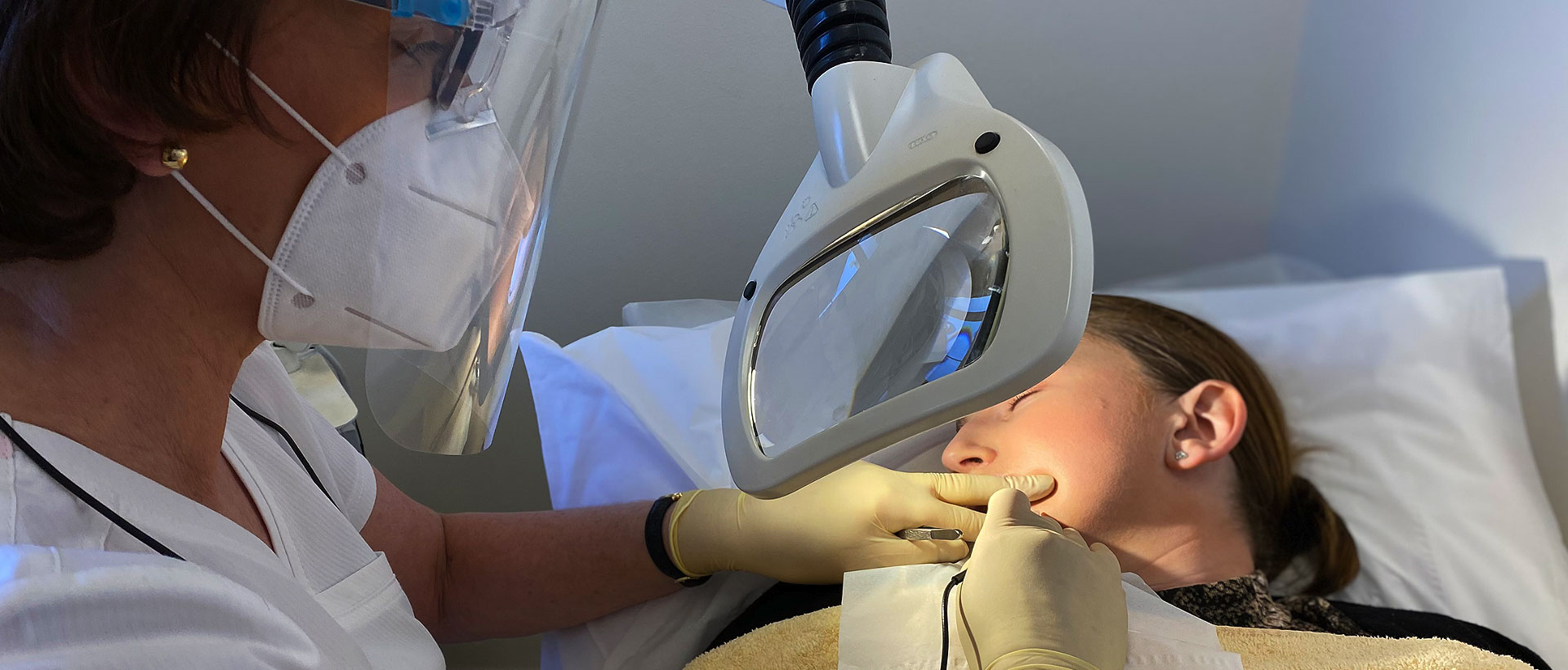 Electrolysis is the Only treatment to achieve Permanent and complete eradication of unwanted hair from face and body when performed by a qualified practitioner. Regardless of skin tone or hair colour this is the only method approved by The British Medical Association.
There are three methods of Electrolysis;
Thermolysis (Diathermy)
Galvanic
Blend
All three methods remove hair permanently and your electrologist will choose the one best suited to your skin and hair type.
Why Electrolysis?
Electrolysis is a series of treatments that permanently removes hair growth when performed by skilled and experienced electrologists. Electrolysis is the only treatment that is effective no matter what type of hair you have. It works perfectly on ANY COLOUR HAIR , ANY COLOUR SKIN and ANYWHERE on The body where permanent results are required.
Electrolysis frequently asked questions
Does Electrolysis hurt?
What is the skin reaction post treatment?
Can I have Electrolysis during pregnancy?
How many treatments do I need?
Are all hair colours suitable for Electrolysis?
Are there side affects?
What are the Sterilisation & hygiene standards?
My friend had electrolysis and said it didn't work, why?
View the answers to all our frequently asked questions >>